Valve Applications
GC Valves provides a wide variety of valves and systems within many different industries and applications, such as carwash, water quality, misting, food processing, combustion, and medical.
GC Valves manufactures solenoid valves designed to handle most common industrial, commercial and scientific gases. Compressed air systems often require on/off valves, pressure relief valves, and condensate timer drains. Natural gas, propane and hydrogen valves are required for burners and fuel cells. Valves with special seals for ozone are used in water treatment, food processing and commercial laundry.

Brass, Stainless Steel or Plastic bodies with durable nitrile or Viton seals to 2″ NPT.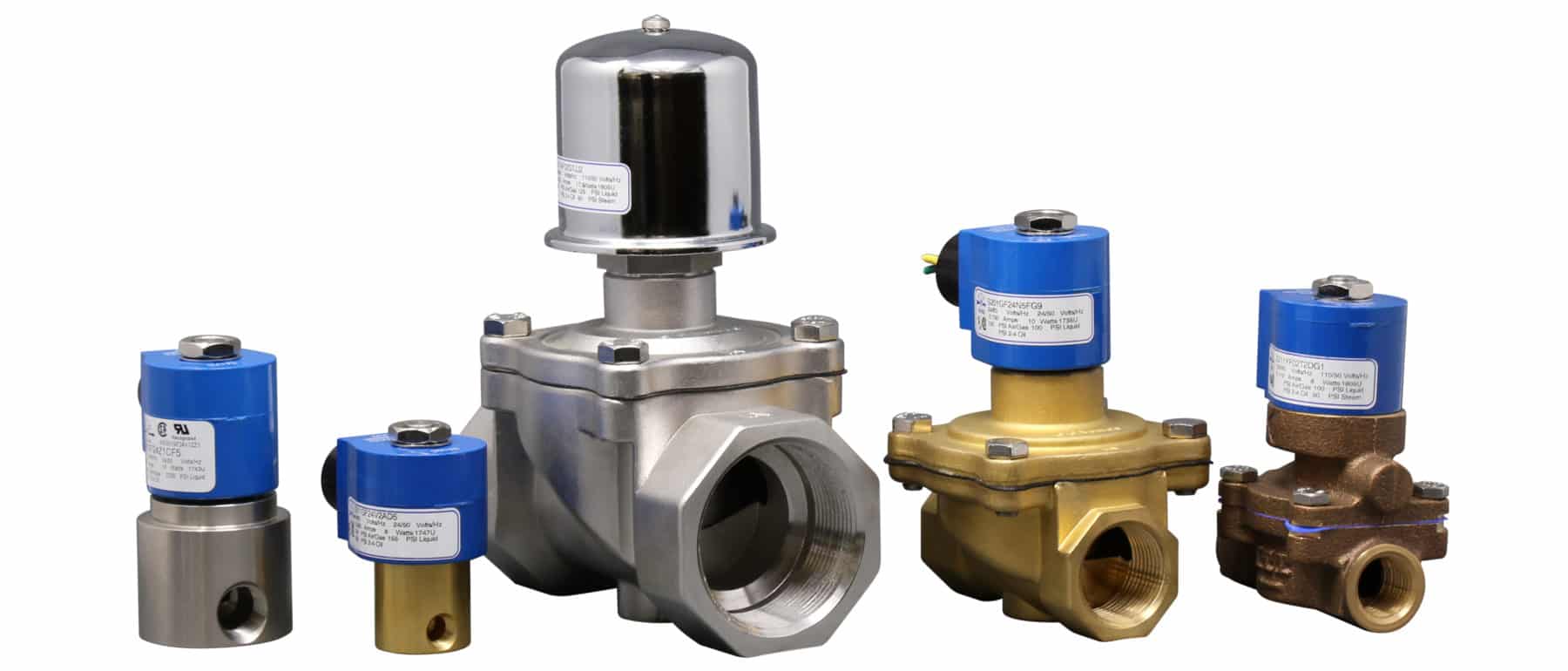 Water valves for non-potable water and similar liquids; "4" & "1" bodies protect piping systems from water hammers.
WATER | ANTI-WATER HAMMER | LIGHT-OIL
Our solenoid valves for water are found in residential, commercial, industrial, municipal and scientific applications. We are a leader in controlling the flow of water to water filtration equipment, humidifiers, steam generators, cooling towers, water park effects and a variety of aqueous cleaning systems. We even control the water in coin operated pet washes.
DRINKING WATER | LEAD FREE | NSF-61
The US Safe Drinking Water Act focused a spotlight on lead in drinking water. Now companies around the world count on CFA & GC Valves plastic and stainless steel valves to assure that they don't add any contaminants to the water that flows through them. Companies that manufacture ultraviolet units, aeration products, reverse osmosis systems and radon removal devices all depend on our NSF-61 approved valves.

"No Lead" designs that meet US Safe Drinking Water Act; Stainless Steel and Plastic from 1/8″ to 2″ NPT.  

Brass and Stainless Steel Valves with Teflon and EPR seals; 50 psi, 100 psi and 150 psi versions.
Count on GC Valves for rugged solenoid valves featuring the PTFE and EPR seals needed to control steam and hot water. Our S21 high performance valves were designed specifically for high flows of steam to 150 psi and hot water up to 2″ NPT. And direct acting S30 and S31 valve are perfect for pipe sizes up to 3/8". The S40 piloted piston valves provide high flow in ¼" to ½" pipe sizes.
UL SAFETY SHUTOFF | NEMA 7 & 9
GC Valves solenoid valves with NEMA 7 & 9 enclosures protect equipment, operators and facilities around the world. Intended for the atmospheres most commonly encountered in industrial environments, these "Explosion Proof" metallic housings provide rugged design where it is needed the most. Our valves that carry the stringent UL Safety Shutoff rating are intended to reliably stop the flow of combustible fluids.

Fuel Oil and Natural Gas pilot valves; Explosion Proof housings.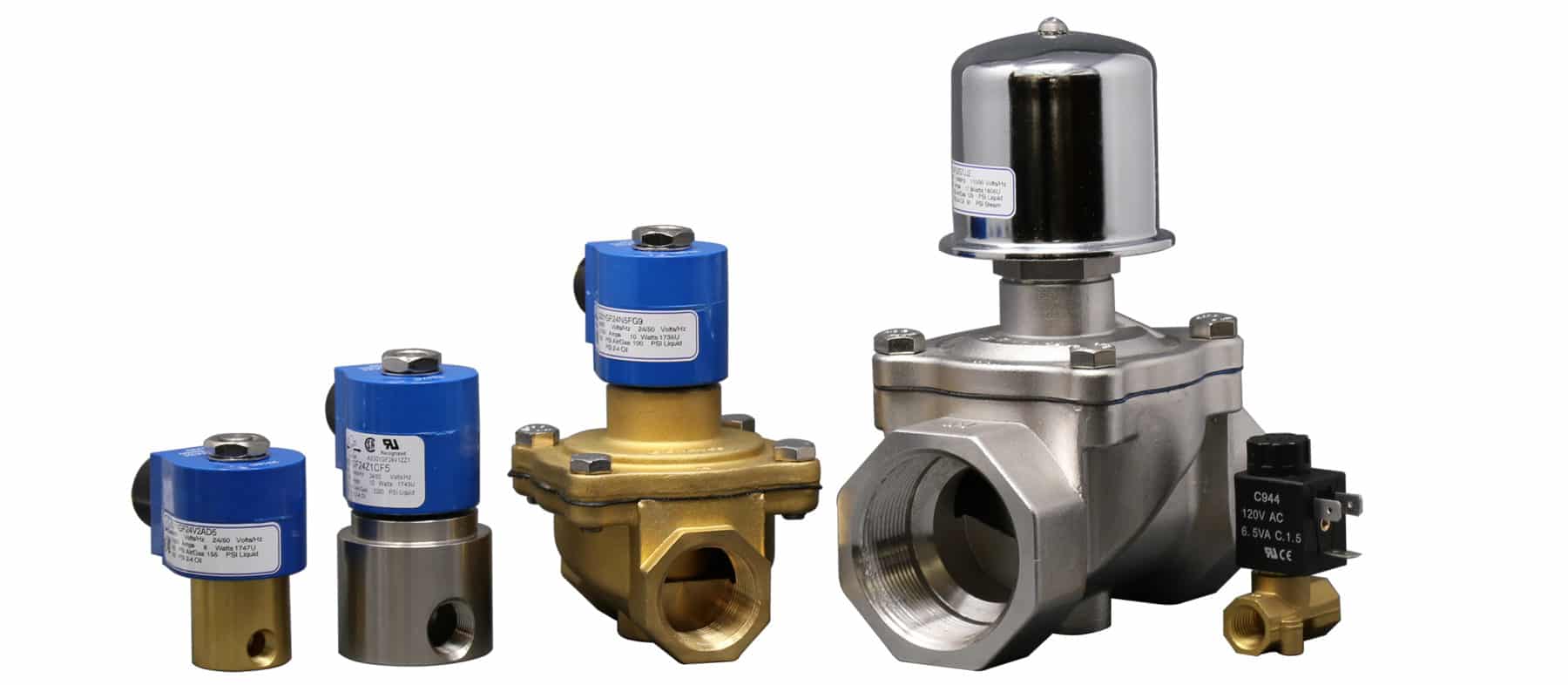 Solenoid valves are designed to open without a minimum pressure differential; ideal for tank drains and closed systems.
ZERO PRESSURE DIFFERENTIAL
Closed piping systems, tank drains and similar applications require solenoid valves that open fully with no assist from line pressure. GC Valves offers the industry's broadest product line: brass, stainless steel, normally open, normally closed, AC and DC voltages. We offer all these options starting at 10-32 and 1/8″ NPT and continue through all pipe sizes to 2″ NPT. We even have plastic valves up to 1″ NPT.
Chemical dispensing applications can be can be extremely demanding. Not only are the line fluids aggressive, but often the systems run in unattended or automated facilities: car washing, parts washing, fragrance dispensing, commercial laundry, odor control, etc.

Solenoid Valves Manifolds and single valves used to dispense liquids or gases in laundry, parts washing, ware washing, car wash.

Single inlet and multiple outlets — or multiple inputs and single output — used for dispensing, selecting, sampling.
CFA's world class industrial and scientific solenoid valve manifolds are perfect for dispensing and sampling applications with energy efficient designs. GC Valves manifolds are more robust versions for higher flow rates. Designed for both gases and liquids, our manifold materials include stainless steel, brass and a wide variety of engineered plastics; we offer a wide variety of standard seal materials and all common voltages.
CORROSION RESISTANT MATERIALS
316 stainless steel, Noryl and specialty plastics; nickel, hard chrome and gold plating; FFKM, PTFE, Rulon and special blends. We can eliminate dissimilar metals in the operator by rectifying AC power to DC. Our materials engineers are experts at caustics, acids, DI water, bio-fuels and much more.

Nylon, noryl, stainless steel, inert coatings, FFKM seals and much more: standard and customer designs.

Typical vacuum applications include sampling, scientific instrumentation, electronics manufacturing, distillation and vacuum lifting.
2-way GC Valves solenoid valves and solenoid valve manifolds with zero minimum pressure differential are often used in industrial vacuum; see our C4, C9, S20, S27, S30, S31 and S40 product lines.  An installation note: in these systems the vacuum is piped to the outlet of the valve.
General purpose 3-way solenoid valves are widely employed: actuating cylinders, sampling liquids, pressure relief on compressor outlets, diverting flow from one outlet to another … the list is endless. CFA and GC Valves offer the widest variety of body materials, seal materials, voltages and housings. We even have M2 3-ways with ¾" inlets and outlets. And we offer energy efficient NAMUR mount valves for piloting actuators.

Normally closed, normally open, Universal, Diverting, Selecting in pipe sizes up to 3/4″ NPT.

Direct acting and piloted piston designs to 2200 psi; CO2 and similar cryogenic liquids and gases.
HIGH PRESSURE | CRYOGENICS
Our direct acting solenoid valves handle pressures up to 2400 psi, and our piloted piston valves reach 2200 psi. We have versions for air, water, CO2, Argon, Nitrogen and most other line fluids. Diaphragm valves are rated up to 1400 psi in 3/8″ and ½" NPT. And we even have 300 psi 2″ piloted diaphragm valves. Ask for a free analysis of your high pressure requirements.
Our engineering and manufacturing team produces over 1.5 million solenoid valves annually. We have a history of tailoring solutions for OEMs with demanding applications. Whether you need to design around temperature, pressure, chemical compatibility, flow, or reliability, GC Valves can provide a fluid control solution to meet your needs.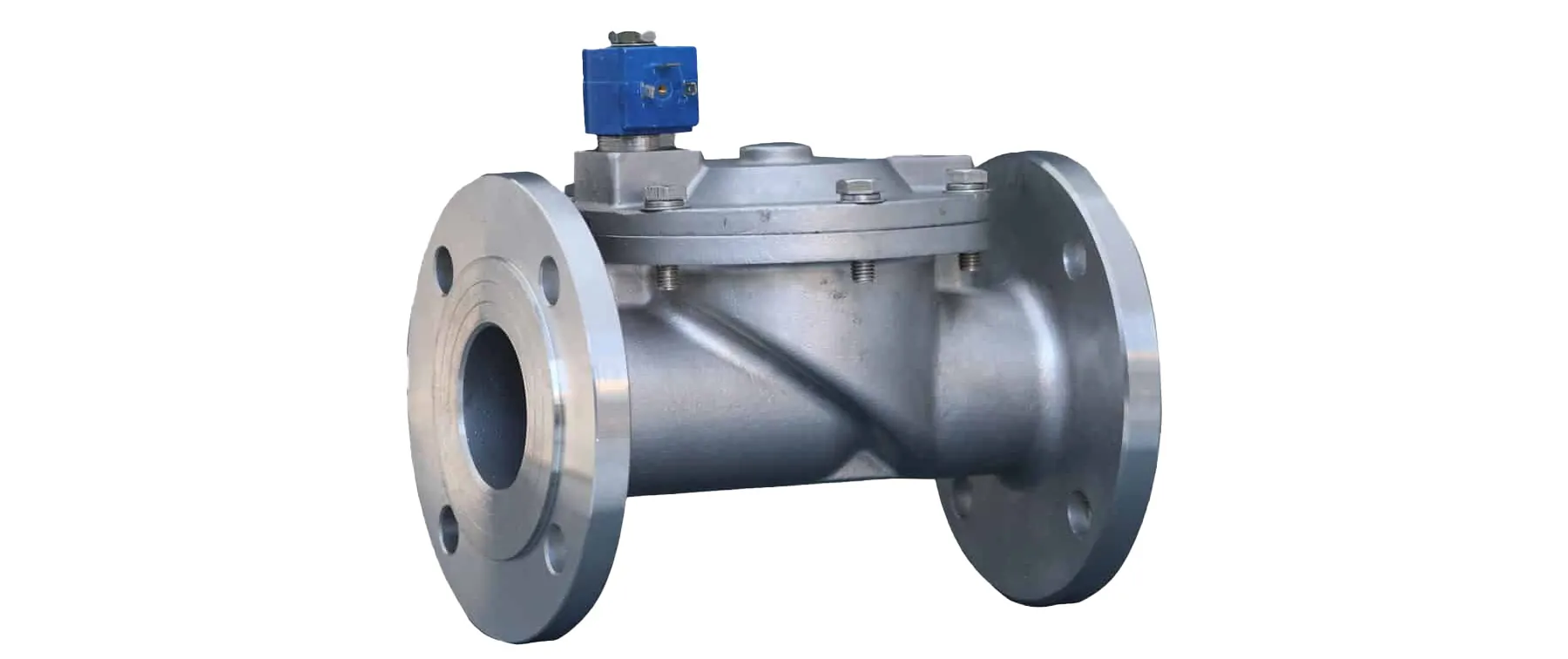 Push fittings, flanged ends, SAE ports and many custom options.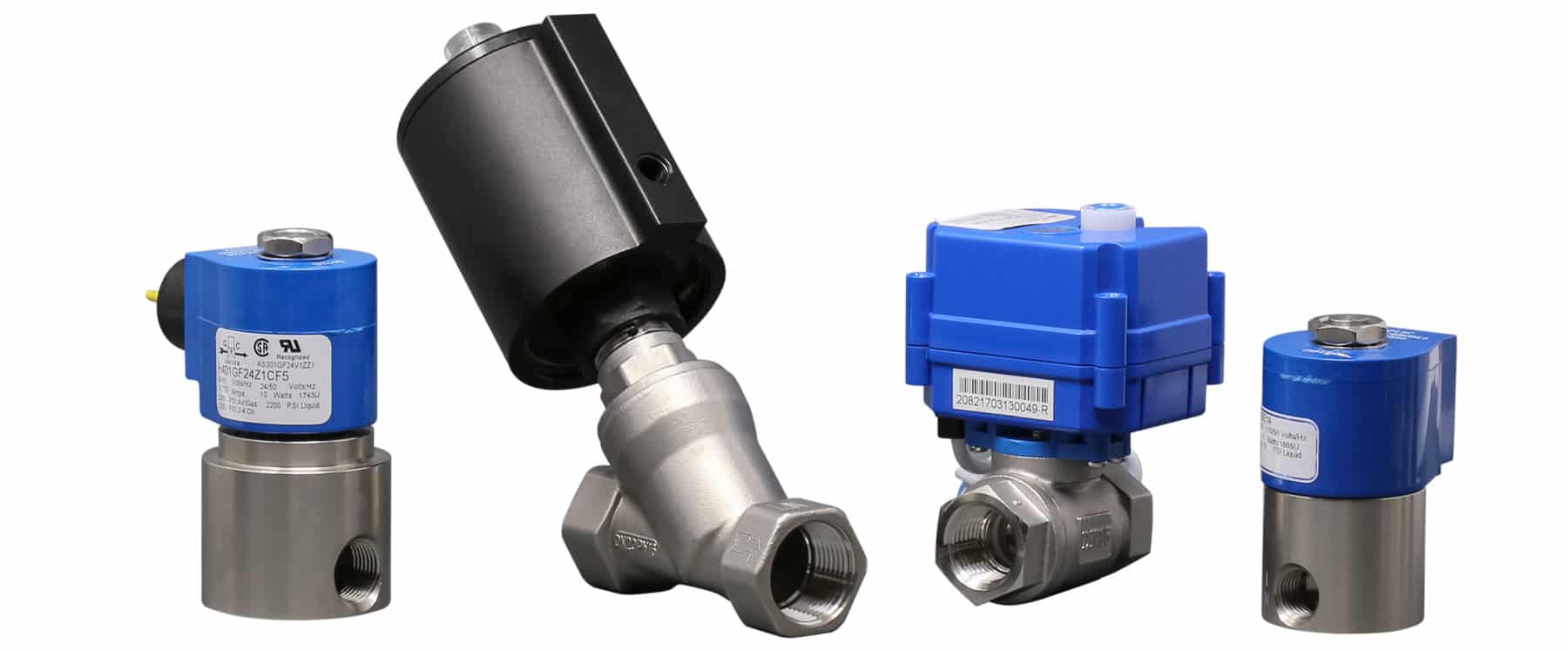 Ozone, entrained solids, high pressures and temperatures, and corrosive fluids can require unique flow control devices.
Special fluids call for special solutions.  We've provided an array of pneumatically and electrically actuated valves with PTFE, FFKM and AFLAS seals.