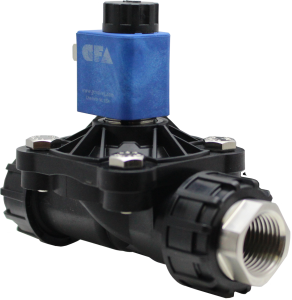 True-Union Solenoid Valves: Revolutionizing Water System Safety & Efficiency
In the dynamic world of water systems, GC Valves stands out by pioneering the introduction of true union solenoid valves with esteemed NSF certifications for potable water. This monumental advancement aligns perfectly with the Safe Drinking Water Act, underscoring GC Valves' unwavering dedication to water system safety, efficiency, and dependability. Dive into this guide to uncover the game-changing benefits of NSF certified solenoid valves in contemporary water systems.
Simplified Installation
Water system installations can often be perceived as challenging. Enter true-union solenoid valves, which offer a refreshingly uncomplicated installation process. Their design is crafted for ease, significantly cutting down the traditional installation time and effort.
Both professionals and homeowners can anticipate a streamlined and cost-effective integration, as these valves are tailored to blend effortlessly into pre-existing systems.
Hassle-Free Maintenance
The longevity and performance of water systems hinge on regular maintenance. Here, true-union solenoid valves shine by providing a maintenance experience that's both swift and straightforward. Their design supports effortless disassembly, allowing technicians to perform servicing without unnecessary complications.
Constructed with premium materials, these valves are not only durable but also demand infrequent servicing. This leads to reduced maintenance expenses and an extended operational life for your water systems.
Maximizing Operational Time
In our time-sensitive world, efficiency is paramount. These solenoid valves are engineered with this in mind, significantly minimizing service interruptions. Their user-friendly installation and maintenance processes ensure that water systems with these valves deliver consistent, uninterrupted service.
Moreover, the time saved on servicing directly correlates to financial savings. This operational efficiency showcases the forward-thinking design of true-union solenoid valves, emphasizing both time and cost-effectiveness.
Further Reading
For a holistic grasp of NSF-certified GC Valve solenoid valves and their advantages, consider these resources:
Contact us to learn more about our solenoid valves and the numerous NSF certified products we offer.